Basics
The Star
The Chicago star is 14 inches tall with six points drawn from a circle six inches in diameter. The star's points should be 
at 30 degree angles. See The Chicago Municipal Code CHAPTER 1-8 CORPORATE SEAL AND EMBLEMS. Specifically, sections 020 and 030 concerning the "Design of flag, emblems and badges" and "Municipal flag – Design requirements," respectively.
Now, you are probably thinking to yourself, "Shut up and just give me the star so I can get a tattoo already!"
And I say to you: "No."
?!?
This is way better: Visit the typography page.
There you can download Big Shoulders, our free, open source municipal typeface from Google Fonts and you can learn how to turn on discretionary-ligatures to make a perfect Chicago star every time in any color at any size. Boom! Way better.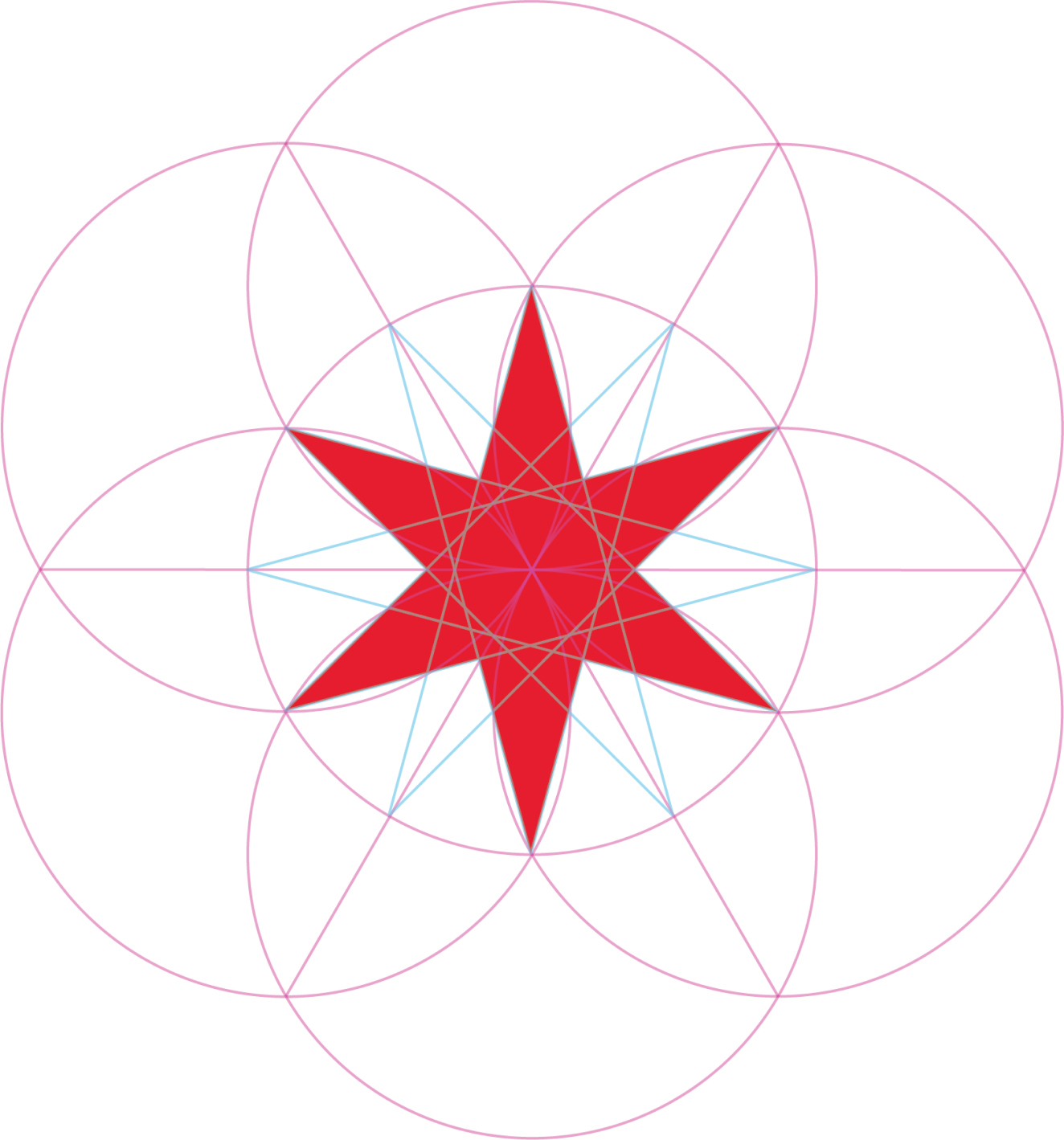 Colors
Primary
Black
$color-black: #000000;
Flag Blue
$color-flag-blue: #41B6E6;
Star Red
$color-star-red: #E4002B;
White
$color-white: #FFFFFF;
Secondary
Gray Dark
$color-gray-dark: #4D4D4D;
Gray Light
$color-gray-light: #B3B3B3;
Gray Lighter
$color-gray-lighter: #D9D9D9;
Gray Lightest
$color-gray-lightest: #F1F1F1;
Bahama Blue
$color-bahama-blue, $color-secondary-darkest: #005B99;
Malibu Blue
$color-malibu-blue, $color-secondary-dark: #0075BB;
Lochmara Blue
$color-lochmara-blue, $color-secondary-light: #0092D1;
Cornflower Blue
$color-cornflower-blue, $color-secondary-lighter: #A4D5EE;
Lake Michigan
$color-lake-michigan, $color-secondary-lightest: #E1F3F8;
Tertiary
Red Darkest
$color-red-darkest: #981b1e;
Red Dark
$color-red-dark: #CC393E;
Red Light
$color-red-light: #E59393;
Red Lightest
$color-red-lightest: #FBD9DF;
Gold
$color-gold: #FDB81E;
Gold Light
$color-gold-light: #F9C642;
Gold Lighter
$color-gold-lighter: #FAD980;
Gold Lightest
$color-gold-lightest: #FFF1D2;
Green
$color-green: #2E8540;
Green Light
$color-green-light: #4AA564;
Green Lighter
$color-green-lighter: #94BFA2;
Green Lightest
$color-green-lightest: #E7F4E4;
Background
Gray Dark
$color-bkgd-gray-dark: #323A45;
Gray
$color-bkgd-gray: #5B616B;
Gray Light
$color-bkgd-gray-light: #AEB0B5;
Gray Lighter
$color-bkgd-gray-lighter: #D6D7D9;
Gray Warm Dark
$color-bkgd-gray-warm-dark: #494440;
Gray Warm Light
$color-bkgd-gray-warm-light: #E4E2E0;
Gray Cool Dark
$color-bkgd-gray-cool-dark: #112E51;
Gray Cool Light
$color-gray-cool-light: #DCE4EF;
States
Focus
$color-focus: #2C5491;
Visited
$color-visited: #4C2C92;
Icons