ch-ch-ch-changes
Turn and face the strange
Here's all the new and wonderful stuff the Design Office has been working on: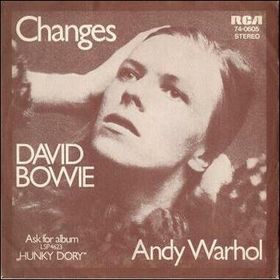 October
2019-10-04 Friday
Happy Octember, when it still kinda feels like summer, but winter's sharp teeth catch you at the start of end of the day. Anyway, last week was an "exciting" week of trimming budgets and managing expectations, two keys for government work.
Refinement of color profiles as we begin shipping items from the Chicago Design System, and writing up lots of how to and launch notes. Exciting times. Who knew distributing fonts via remote updates could be so exciting?
Also, lots of planning for rollout. Lots. And lots. Of scribbles on napkins.
September
2019-09-27 Friday
We bid our lovely and talented intern Abigal Lammers and our September work adieu as we update the changelog for a last time in September and the first time this fall.

What did we do? Corrected, refresh, and refined content and display of design.chicago.gov, including a new card-driven home page and card style, and lots of color correcting, re-correcting, and over correcting. It has now been corrected.
2019-09-20 Friday
Launched design.chicago.gov, including messing around with DNS changes, Jekyll configuration settings, and all other kinds of gross code. Ew!
2019-09-13 Friday
Round 90 of the payment calculator. Now it's a web page. Soon it will explain many things about the Mayor's new payment plan.
Design System, Design System, Design System.
Census 2020 support.
2019-09-06 Friday
Accessibility test on the policy & procedures portal intranet. Ouch! Back to the drawing board on parts of this one, with an upgrade or change coming. Thanks to Claudia & Peter from Great Lakes ADA Center for the assist in testing!
That payment calculator isn't going anywhere.
New & exciting upcoming collaborations with DePaul University.
Secret design stuff.
August
2019-08-30 Friday
Vacation, baby. It was great!
2019-08-23 Friday
Payment calculator round two. This is going to be a case study, I think.
Finished our first draft of an holistic approach to RULA: readability, usability, language access, and accessibility for City of Chicago digital services.
2019-08-16 Friday
Ate team's weight in bbq at DoIT Picnic.
Struggled to maintain consciousness.
Created a prototype to address content and interaction design challenges in navigating our ticket payment and vehicle payment plan website, in addition to prototyping a ticket payment calculator.
2019-08-08 Thursday
Emcee'd ThinkChicago's design challenge with Beth Bond. Tons of fun!
Evaluated accessibility of an internal and an external application.
Reached out to a website visitor to get context on more accessibility issues.
Planning to update colors on chicago.gov to be more accessible.
July
2019-07-30 Tuesday
Administrivia abounds, as we worked on:
our Master Consulting Agreement
a website redesign proposal
a memo and presentation regarding the city's identity
investigated an approach to translation as a service for city web applications
2019-07-17 Wednesday
2019-07-12 Friday